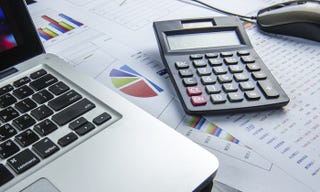 One of the most beneficial aspects that individuals can expect when they choose A1 MYOB Course to learn accounting would be that the accounting courses conducted are more learning level based compared to other training courses offered. Individuals can go through the curriculum covered by either Basic, Intermediate or Advanced levels and decide the best applicable training course that could benefit them. This encourages the benefits an interested participant can enjoy since they will be learning subjects that they have yet to have covered themselves through the assistance of a professional. To help guide you along in decision making, here are some of the subjects you will be learning by signing up with A1MYOBCourse for an Accounting Course in Singapore:
Basic Accounting Courses
To understand basic accounting in Singapore, participants are recommended to attend the basic accounting training course held by A1MYOBCourse. Through guidance from an accounting expert, interested participants will be given an introduction on the different business structures in Singapore and how accounting differs for each.

Basic understanding on double entry, accounting equations, the accounting process, development of general ledgers, preparation of general accounting journals, creating statement of financial position reports, trial balance and income statements will also be covered in comprehensive terms. In addition, participants will also be given clearer insight on the bookkeeping methodology that is commonly used by most accountants, allowing for better understanding on what accountants do and how information is typically organised.
The basic accounting courses conducted by A1MYOBCourse are highly recommended to participants who have no prior knowledge to accounting.
Intermediate Accounting Courses
If you do have a foundation in accounting, then you are recommended to try signing up for the intermediate accounting course in Singapore. A1MYOB Course's intermediate accounting course covers a wide range of accounting topics including the procedures one undertakes in bank reconciliation, the reasons why there are differences in bank statements and your bank account, concepts of permanent as well as timing differences, current working methods for bank reconciliations, how to adjust prepayments or accruals, differences between accrual accounting compared to cash accounting, adjustments that should be made to offer unbiased views of accounting entries, bad and doubtful allowance deriviation and more!
In addition, participants will also be able to benefit from hands on practices so that you can understand and familiarise yourself with how to apply the processes to daily work situations.
Advanced Accounting Courses
By signing up for an advanced accounting course in Singapore with A1MYOB Course, participants will be given the opportunity to properly apply ratio analysis so as to accurately understand the financial performance of their current business. Advanced accounting courses from A1MYOB will cover topics ranging from deciphering the interrelationship of income statements, financial position statements and cash flow statements.

They will also be able to understand different formulas used to make up ratios, perform payroll accounting with double entry concepts, learn to compute income tax adjustments, familiarise themselves with loan and hire purchase, record accurate amounts in assets/borrowings, spot various bookkeeping errors and other important accounting essentials. Furthermore, much like the intermediate training courses, participants will also be able to receive hands on experience and practice during the advanced accounting courses.
A1 MYOB Course Singapore highly recommends users to gain the full experience by signing up for their accounting bundle so that they can attend all three training courses. However, it is also advisable to go for accounting courses that are specially built for your learning level. Try out one of their accounting courses today and enjoy the learning experience for yourself!